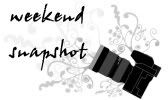 I was very excited when the Peranakan Museum opens to the public. I'm thrilled to discover more of the fascinating world of Peranakans, their unique history, colourful fashion, distinctive traditions and aromatic cuisine.
On 26 April 2008, Prime Minister Lee Hsien Loong officially opened the
Peranakan
Museum
, which houses some of the finest and most comprehensive Peranakan collection in displays that trace the main episodes of Peranakan life. It is the first in the world to explore Peranakan cultures in the former Straits Settlements of Singapore, Malacca and Penang and their links with other Peranakan communities in Southeast Asia.
A Peranakan wedding
First weekend (26-27 April) - Peranakan Heritage
Traditional Peranakan culture and food at the bazaar
Second weekend (3-4 May) - Family Fun Peranakan Style
Sing and dance along to Peranakan songs with your kids, pick up a new skill like speaking Baba Malay or get recipes from a Peranakan chef.
The Festival finale (10-11 May) - Peranakan Fusion, modern influences on Peranakan culture. Highlights of the festival - drama entitled "Babas and Nonyas - Live Drama in the Museum!" by Dick Lee and a fashion parade showcasing the Peranakan style of dressing.
"Junk To Jewels: The Things that Peranakans Value" - This exhibition brings together loans from more than 35 Peranakans featuring everyday objects as well as finely crafted heirlooms and works of art. There is a fascinating personal story behind each exhibit, which provides a glimpse into the world of today's Peranakans.
The long queue to get into the museum!

Admission to the new Peranakan Museum and Opening Festival for the first weekend will be free, and at a special rate of $2 per person (adult or child) for the second and third weekends.

Wow!!!
So make a date with the Museum and party like a Peranakan!
39 Armenian Street

Singapore 179941
Website www.peranakanmuseum.sg
PS - I got very sick while queuing to enter the museum, so I had to go home. I'll probably be down for a few days. :(
Weekend Snapshot