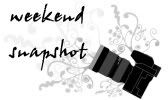 It was raining cats and dogs when I reached the west side of Singapore. The taxi queue was so loooong. I was late and rushing to
Jurong BirdPark
to a blogger event for 10 finalists of Singapore Blog Awards.
The moment I set my eyes on our guide that day, I almost let out a scream! It's Pamela Wildheart!! She was a popular radio DJ. She's now in charge of Corporate Communications at Jurong Bird Park.
Pamela brought us umbrellas and we got to experience Africa. Inspired by South Africa's St Lucia Wetland, the African Wetlands at the BirdPark has some unique African natives such as the Shoebill, Storks, cranes and more. This place is opened for booking for cocktails, outdoor wedding proposals or even a private wedding solemnisation. Wow! How cool!
Many parts of the BirdPark are sheltered. Although it was raining, we were still able to enjoy excellent views of the birds from there.
The Penguin Expedition houses more than 200 penguins. On exhibit are five species : the Humboldt, the Rockhopper, the Macaroni, the Fairy and the majestic King Penguin. They are such magnificent birds! I love these black and white cuties!
Pamela specially arranged for us to have a group photo with Pinky, the adorable camera-loving Humboldt Penguin! We met its handsome and available caregiver, Budi too.
We then hopped onto an air-conditioned panorail train.
The world's most complete collection of pelicans are found at Pelican Cove. We were up-close and personal to all 7 species of pelicans, including the endangered Dalmatian Pelican.
Lory Loft is the world's largest walk-in Lory flight aviary featuring over 1,000 lories. At 9 storeys high, it is also huge. It offers visitors a simulation of the Australian "outback" or rural landscape. An elevated boardwalk and suspension bridges gave us a heightened experience, we get a 360-degree elevated view of the environs.
At the central feeding tower, Pamela gave us an opportunity to feed the birds by hand with a special nectar mix. The lories came flocking! It was a spectacular sight and a thrilling-screaming experience!
I screamed because the lories were walking all over my hands plus.... carrying several lories which were standing on the feeding tray was very tiring!
I requested to see Jurong BirdPark Avian Hospital, Asia Pacific's first Avian Hospital. We were shown behind the scene activities at this hospital.
The hospital houses a laboratory, a pharmacy, a treatment room, a sterile air-conditioned surgery room, post-mortem room, x-ray room, a reference library... etc. The BirdPark's love and concern for its residents is obvious, with its expensive collection of state-of-the-art technology and equipment.
Bird Flu!? Nay, I believe the BirdPark is equipped to handle it.
7,000 birds, 600 species! Jurong BirdPark's conservation and display of birds in natural settings is one of the world's best! 70% of its visitors are tourists. Foreign visitors love to visit this place.
Many of the bloggers present have visited Jurong BirdPark many years ago when their schools brought them. Jurong BirdPark deserves more support from Singaporeans.
Visit Jurong Bird Park for a truly unique experience!
Admission charges : S$18 (adult), S$9 (child, 3-12 yrs)
Panorail charges : S$5 (adult), S$2.50 (child, 3-12 yrs)
Opening hours : 9 am - 6 pm daily
Park Hoppers
(Admission only) :
3-in-1 Jurong BirdPark, Singapore Zoo, Night Safari
S$40 (adult)
S$20 (child, 3-12 yrs)
2-in1 Any 2 Parks : Jurong BirdPark, Singapore Zoo, Night Safari
S$30 (adult)
S$15 (child, 3-12 yrs)
* This is not a sponsored post.
weekend-snapshot