entries received for EastCoastLife/LG Contest!!

EastCoastLife n Jaymes
checking the entry forms

I almost couldn't conduct the draw due to a family crisis. Several elders in my family clan have bought Lehman Minibonds and I am busy helping these depressed, suicidal souls. Frantic calls were made and advice of VIPs sought.

My family of three were still checking contest forms until 4am....

At 10am, we went to
witness
accompany MP Lim Biow Chuan on his regular Walkabout, meeting residents and business owners of Block 8, Jalan Batu. :)
After the Walkabout, MP Lim helped to draw and witness the winner of EastCoastLife/LG Contest!!
Winner of an LG 60" Full HD Plasma TV is ........
Nicholas Yap
Congratulations!!
When I called Nicholas, he couldn't believe he won the humongous TV. I was expecting 'ultra high' reaction but there was none. *disappointed*
Nicholas explained that he has never won anything in hs life, even at his company's Annual Dinner & Dance, so he doesn't know how to react. hahaha......
3 other consolation prizes will be given to the following contestants for their correct answers to the NHB posts. Each wins a one-year
Individual Pass
(worth S$60) sponsored by National Heritage Board.
Congratulations!
A very big thank you to all participants. Watch out for more contests on EastCoastLife. ;)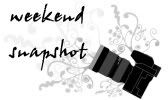 Note : MP Lim Biow Chuan is not endorsing LG products nor EastCoastLife's blog. He is very kind to do ECL a favour despite his busy schedule. The winner of EastCoastLife/LG Contest was picked by an MP, in front of grassroot leaders of Mountbatten. ECL is grateful for their presence.
All entry forms have been shredded and only the winners will hear from me.
weekend-snapshot