Blogs are becoming increasingly important to any company, brand.... including the government, as people discover that it is fun using the internet. Consumers are kings, and they are influencing themselves.
Recognising the potential of this new media, EastCoastLife is calling bloggers in Singapore to be united. There is strength in unity.
Since August, I have regular meetings with several like-mind bloggers who have given me tremendous support.
EastCoastLife called the 1st meeting
Coming together for a common cause
Preparing for the photo shoot
We encourage our bloggers to be honest, fair, transparent and be accountable for what they write. Bloggers can improve their blogging through workshops and courses that we organised. We are also partnering with organisations dedicated to education in various areas.
Details will be out soon.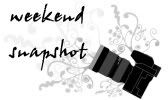 weekend-snapshot