At 8.30 pm Singapore time on 28th March, many parts of Singapore were plunged into darkness as lights went off and remained switched off until 9.30 pm. Earth Hour is a global initiative by the World Wide Fund for Nature to raise awareness of climate change.
The Merlion, Singapore Flyer, Fullerton Hotel and the Esplanade participated and stood in darkness for one hour in support of the fight against climate change.
Singapore business district skyline before lights are off.
8.30 pm lights off!
Lights off for Singapore Flyer too.
Singaporeans and tourists came together in support of Earth Hour!
EastCoastLife
supports Earth Hour
8:30pm Saturday 28th March 2009

Bloggers Care For The Earth Link Love Chain
Renny
- Norway
EastCoastLife
- Singapore
A Changing Life
- France
Bill
- Arizona, USA
Heart of Rachel
- Batangas, Philippines
Life Ramblings
- KL, Malaysia
Marzie
- KL, Malaysia
Jean Chia
- KL, Malaysia
LifeCruiser
- Stockholm, Sweden
Sassy Mom
- Manila, Philippines
foongpc
- KL, Malaysia
Jade
- Singapore
Lina
- Malaysia
Gagay
- Philippines
AGuthrieImages
- California, USA
Photojournalist
- Singapore
Join Bloggers Care for the Earth Link Love chain. Put it in your post for more links from all over the world!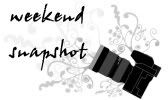 weekend-snapshot