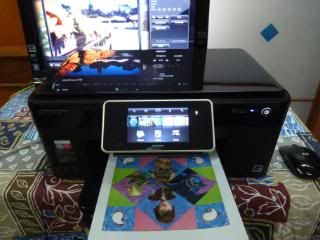 HP Photosmart Premium e-All-in-One C310a
A week ago, I received a new HP Photosmart Premium e-All-in-One C310a which allows me to print anytime, anywhere via emailing my file to the printer.
ePrint is a service from HP which allows me to print direct to the HP Photosmart Premium e-All-in-One C310a printer
by sending an email to my printer's email address. ePrint lets users print from any smart phone or computer without installing any special drivers or software. You can use ePrint sitting on the sofa in front of your printer or from a coffee shop on the other side of the country. As long as you can send an email to your ePrint-enabled printer, you can print.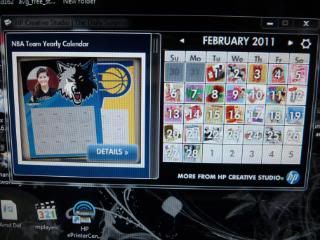 I'm planning to buy an iPad and I am excited at the thought of tapping on my iPad screen to make a print of a photo which I have just taken. That would be so cool.
The printer also features apps which can be customized according to my preference. New apps can be downloaded from the HP ePrintCenter.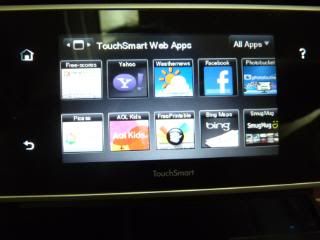 With the Print Apps, I don't have to even start up my computer to get a recipe, news or weather report . For busy families, the HP Photosmart Premium eAIO provides one-touch access to fun coloring pages, activity pages, Sudoku puzzles and templates from companies like Disney and DreamWorks Animation. If I need a hard copy, I just tap on a print button and voila!
Through the DreamWorks Animation app, my young nieces are able to view movie trailers to upcoming releases without having to log on to the computer. That is so cool!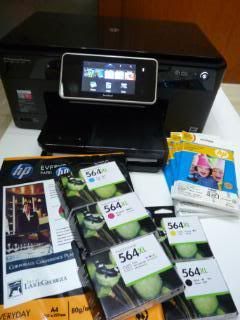 HP has sent me enough supplies to keep my young nieces and I very busy for weeks. For the past week, I have cracked my head on its Evil Sudoku puzzles and difficult mazes. My nieces enjoyed printing birthday cards for their friends and making 3D Paper characters from Dreamworks Animation Apps. I will be showing off their works in my later posts. .
EastCoastLife Giveaway:
Win A Brand New HP Photosmart Premium e-All-in-One C310a!
Details on 21st March 2011.